Commuter Rail Positive Train Control (PTC)
Updated on July 9, 2019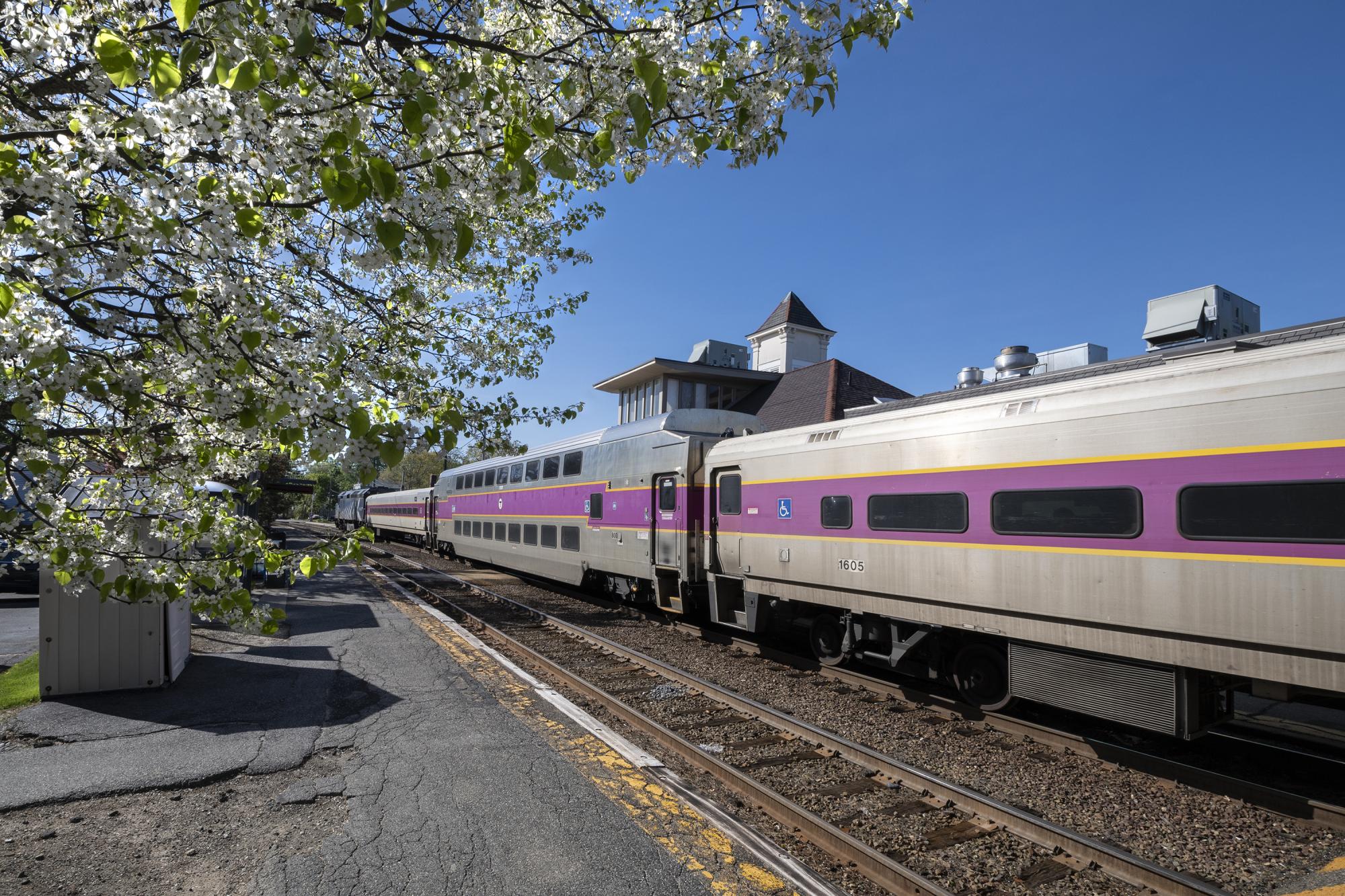 As part of a federal mandate passed by Congress in 2008, the MBTA is installing Positive Train Control (PTC) technology across all Commuter Rail lines. The goal is to have the PTC system fully operational by the end of 2020.
PTC can automatically reduce a train's speed or even stop it to avoid a collision or derailment. It will improve safety and reduce human error on the Commuter Rail.
Diversions
Benefits
The MBTA's PTC system is designed to prevent:
Train-to-train collisions
Derailments caused by high speed
Trains speeding through work zones where crews are near the tracks
Unexpected movement of trains through "open" switches
The system works through:
On-board controls that monitor and regulate a train's speed if the operator fails to
Signals along the rail corridor that transmit safety data
System-wide communications throughout the commuter rail network
An upgraded, centralized dispatch for the network
This project impacts every element of the commuter rail system—the tracks on every line, hardware and software in the dispatch center, signal houses, antennae, radios and hardware on the train engines, and more.
Goals
The PTC project will improve every commuter rail passenger's safety by reducing human error in a range of scenarios, including possible derailments and collisions.
Project Timeline
Congress first passed the mandate for the installation of PTC systems in 2008. Their original deadline of 2015 was extended to December 31, 2018, with a further extension to December 31, 2020 available to transit authorities that meet key milestones.
Years
Activities
Years
2015 – 2016
Activities
PTC installation contract awarded to Ansaldo STS USA, Inc. (ASTS); Notice to Proceed provided
Years
2017 – 2018
Activities
Install hardware along all Commuter Rail lines
Years
2018 – 2020
Activities
Install software and other technical elements needed to bring PTC system online; test PTC equipment/systems across each line
Service Alerts
To install and test PTC systems along the tracks (including running PTC test trains), weekend and off-peak service may need to be suspended for various Commuter Rail lines for periods of time during 2019 – 2020.
Board Presentations
We invite you to review recent documents presented to the Fiscal Management and Control Board.
Past Events
Recent Updates
Contact Information
For all queries and comments related to Commuter Rail Positive Train Control, please contact the PTC Hotline at PTCProgram@mbta.com or 617-721-7506.
Diversions
Recent Updates