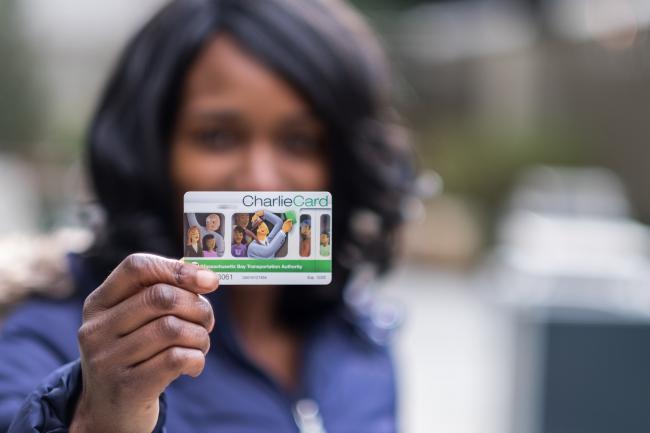 About CharlieCards
CharlieCards are reusable plastic cards that can be loaded with cash value or 1-day, 7-day, or monthly passes. You can load both cash value and passes onto the same CharlieCard.
CharlieCard holders:
Pay lower single-ride fares on bus and subway 
Can manage their cards online
Can transfer more times and to more modes than CharlieTicket holders
---
Online Services
Bus and subway riders can create a MyCharlie account to set up recurring monthly pass purchases and get protection against loss, theft, or damage to their CharlieCard. Customers can also add up to $50 in cash value without creating an account. 
Commuter Rail, Express Bus, and ferry riders can order monthly passes online. New passes are shipped each month.
---
Where to Get a CharlieCard
Select Bus and Subway Stations
You can get a free, blank CharlieCard from an MBTA Customer Service Agent at these bus and subway stations:
Retail Stores
You can get blank CharlieCards and load any amount of money for one-way fares or a pass (1-day, 7-day, monthly) at stores located throughout the Greater Boston and Providence areas.