Massachusetts Ave in Arlington
Updated on November 20, 2018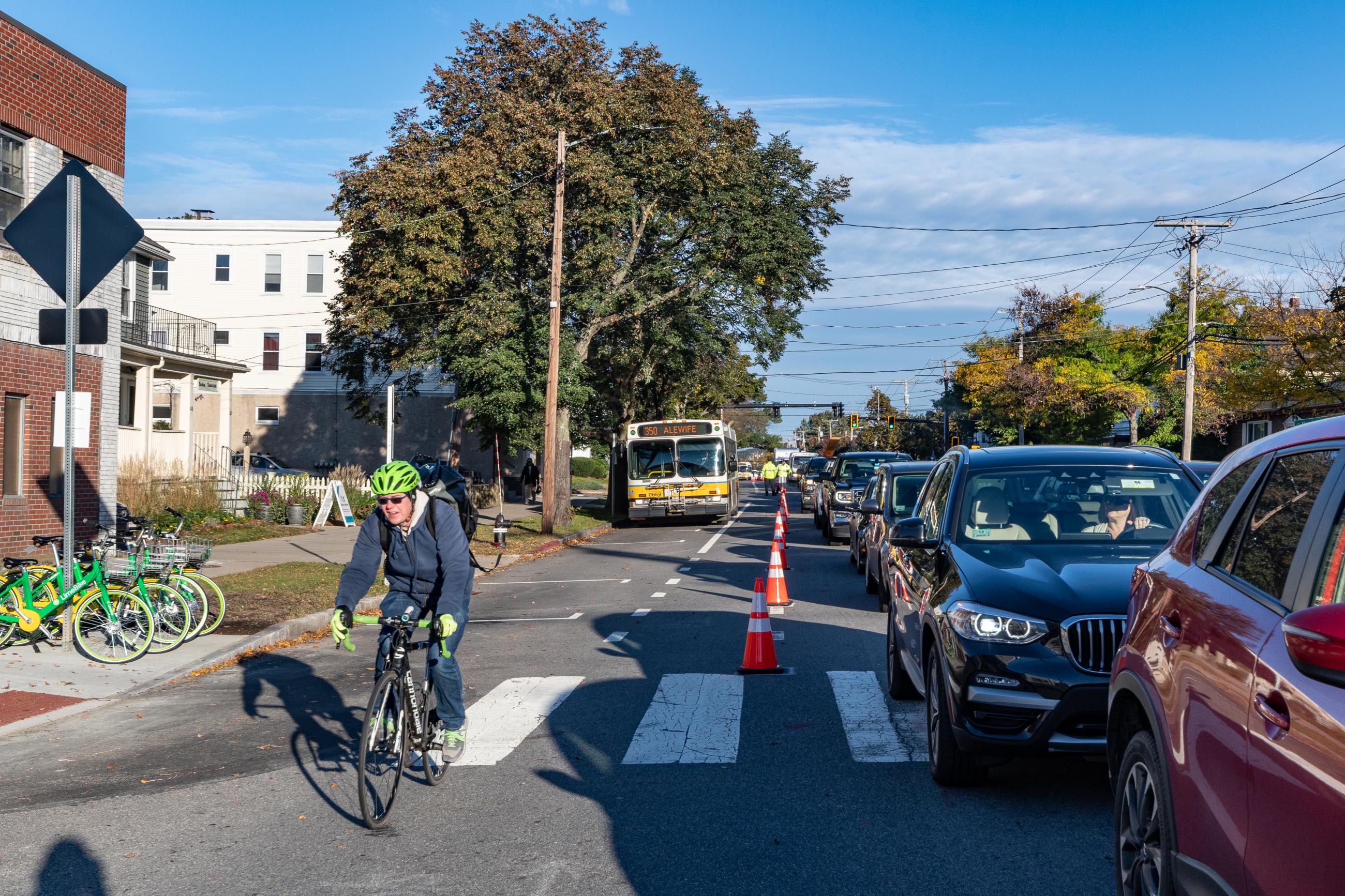 What: Shared bus-bike lane pilot, transit signal priority, queue jump
When: October 9 – November 9, 2018, and ongoing
Where: Massachusetts Ave, eastbound, from Lake St to Alewife Brook Parkway
During a 30-day pilot, Arlington tested several bus priority features to improve reliability and travel time on MBTA routes along Massachusetts Ave, including:
A dedicated bus lane, Monday – Friday, 6 AM – 9 AM, in the eastbound lanes of Massachusetts Ave between Varnum St and Alewife Brook Parkway
Transit signal priority at Lake St, which gives preference to buses at traffic lights
A queue jump at Lake St and Alewife Brook Parkway, so buses can bypass waiting traffic with early green signals
The pilot has ended, and the transit signal priority and queue jumps remain in place. The bus will travel in regular traffic lanes while the city collects feedback from the public and analyzes results from the pilot. Recommendations will be given in 2019.