Broadway in Everett
Updated on November 19, 2018
Everett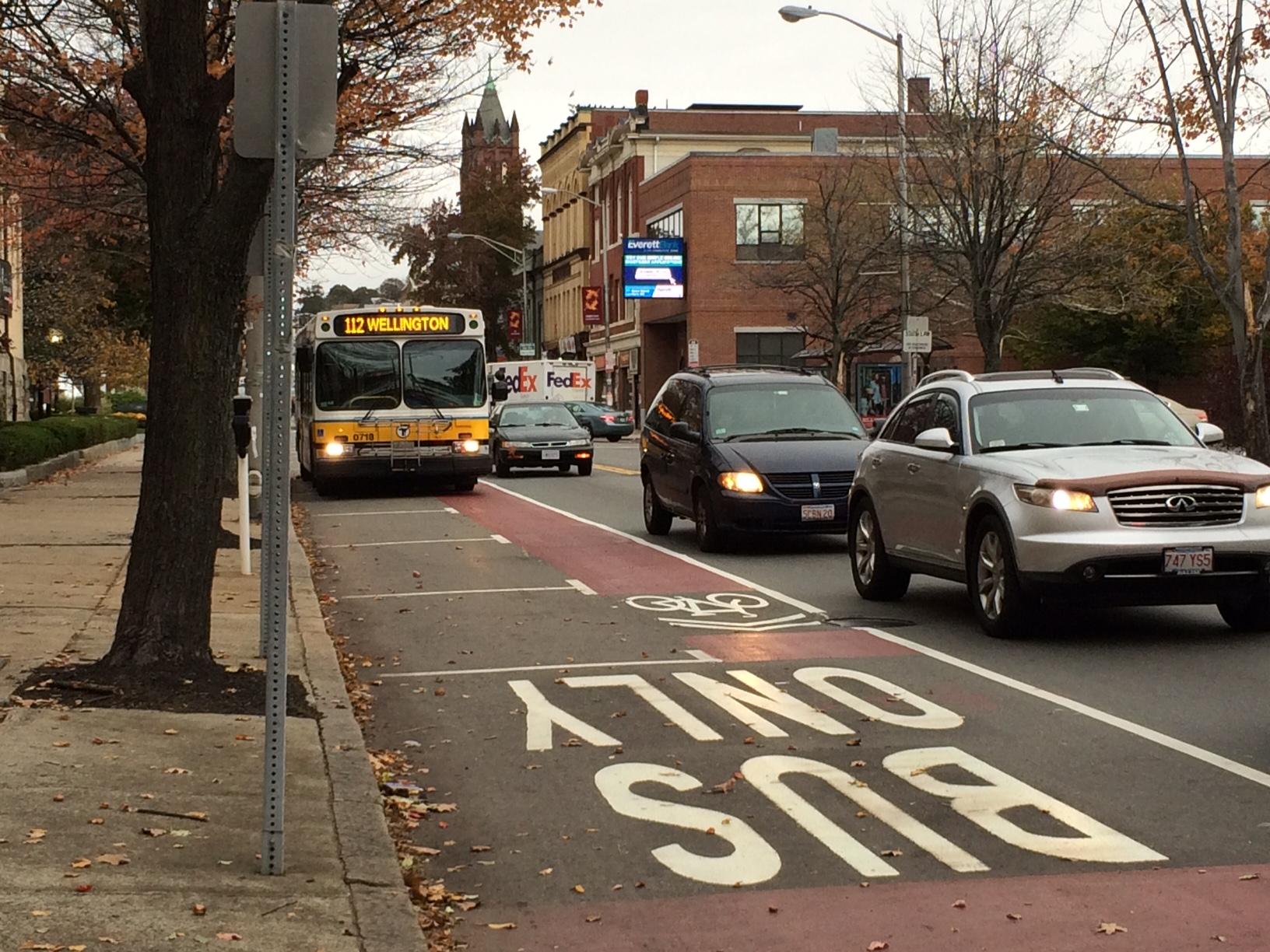 What: Dedicated bus lane, transit signal priority, level boarding
Where: Broadway
Routes: 97, 104, 109, 110, and 112
A successful pilot resulted in a permanent bus lane Monday – Friday, 4 AM – 9 AM.
Everett also installed new platforms and ramps at two bus stops in Everett Square, letting passengers with wheelchairs, strollers, or carts board the bus more easily. 
The city is also testing transit signal priority, which gives preference to buses at traffic lights.