Updated on August 20, 2019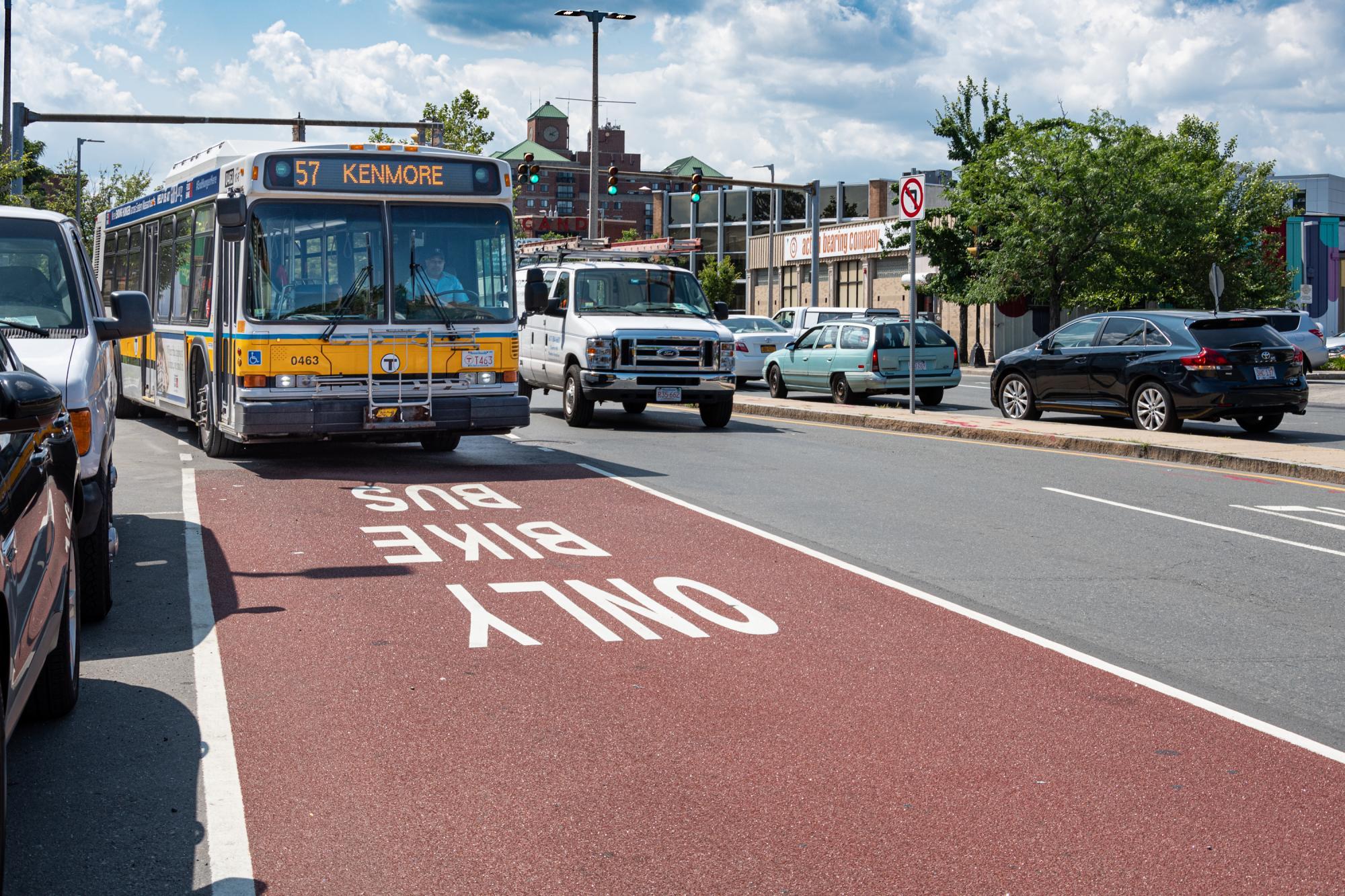 What: Shared bus-bike lane
When: June 2019 onward
Where: Brighton Ave, between Cambridge St and Commonwealth Ave, in Allston
Boston opened a permanent bus- and bike-only lane on Brighton Ave in June to improve safety and reliability for bus riders, bicyclists, and pedestrians. 
More than 14,000 MBTA passengers travel on Brighton Ave between Union Square and Packards Corner on Routes 57/57A and 66. And each day, buses and cars on Brighton Ave share the road with 1,300 bicyclists.
The new bus lane aligns with the city's Go Boston 2030 goals of:
Providing consistent, on-time bus service
Ensuring predictable commute times
Prioritizing the movement of people over cars
This section of Brighton Ave was once a part of the Green Line's A Branch, which split off from the B Branch and ran down Brighton Ave to Watertown. It was replaced by the 57 bus in 1969.
Boston and the T are exploring more bus transit priority options for the westbound side of Brighton Ave. 
Learn more about the Brighton Ave bus lane
Photo Gallery