Lower Busway Construction
Updated on October 18, 2019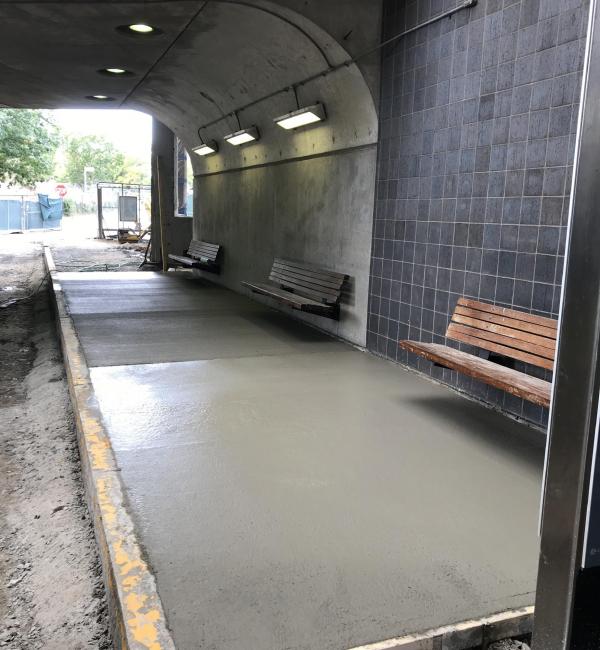 As part of our Ruggles Station Improvements, our crews are reconstructing the lower busway. Improvements include adding a new elevator, replacing an existing elevator, and installing new sidewalks and bus berths.
Busway work we're completing includes:
Constructing new busway berths
Repaving asphalt
Replacing sidewalks
We expect this work will be complete by the end of the year.
Some bus stops have been relocated to accommodate this work. Please follow station and platform signs to the new bus stop locations. MBTA staff are available to assist anyone with questions.
Service Alerts