Orange Line Improvement Program
Updated on June 10, 2019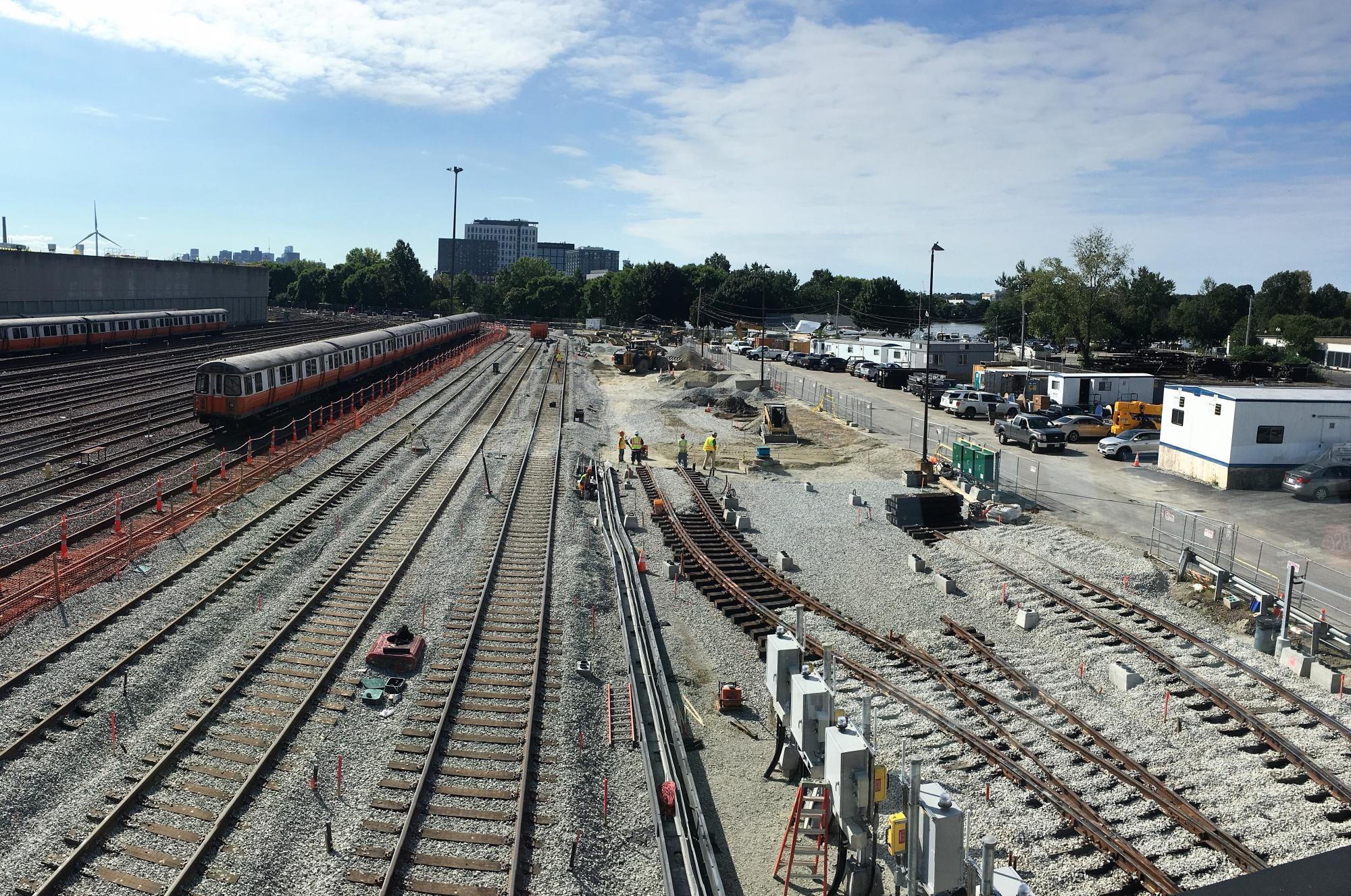 About the Project
Timeline: 2015 – 2021
As the MBTA prepares for the arrival of our new and expanded Orange Line fleet, we're making infrastructure investments to support storage, testing, and maintenance of the new vehicles. These investments are part of the Red Line/Orange Line Improvements Program.  
This work is being done alongside the signal systems upgrade project, also part of the program.
Orange Line improvements include:
Wellington Yard rebuild
Maintenance facility improvements
Test track rehabilitation
Construction of expansion tracks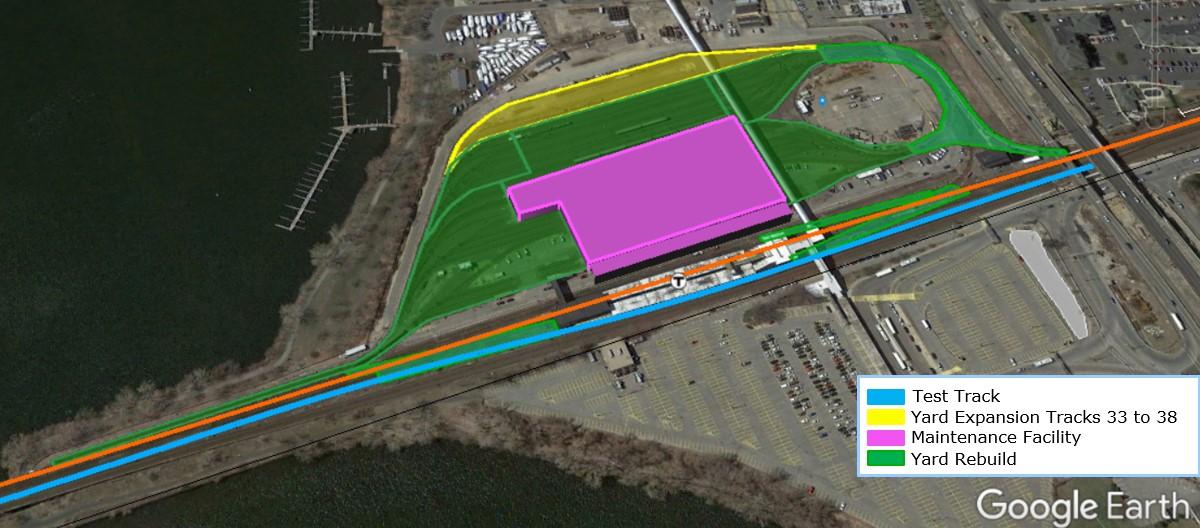 Wellington Yard Rebuild and Maintenance Facility Improvements
Wellington Yard, where the Orange Line's vehicles are stored and cared for each day, will get major infrastructure upgrades to accommodate the new fleet.  
All new rail yard tracks, power systems, and signals
Modern upgrades to the vehicle maintenance facility, which was built in the 1970s, including more space for storage and maintenance, an additional service bay, new diagnostics equipment, and an efficient and environmentally friendly car wash
Larger maintenance facility capacity to work on more vehicles at a time
New technology within the yard to provide remote early warning diagnostics and maintenance alerts for more efficient vehicle maintenance
Replacement of outdated equipment and maintenance facility components to reduce facility maintenance needs and improve vehicle repair times
Standardized vehicle turnouts and crossovers to simplify yard maintenance
Upgraded track, power, and signals systems so trains can be moved through the yard, stored, and put back into service reliably
Test Track Rehabilitation
Alongside work at Wellington Yard, the test track was rebuilt to test and commission new Orange Line vehicles.
Extension of existing track from Community College to Wellington Station
Upgrades to tracks, power systems, and signals
New vehicles tested and brought into service
Dedicated test track for fewer service disruptions
Construction of Expansion Tracks
To accommodate the expansion of the Orange Line fleet, current storage tracks will be modified and new ones will be added.
6 all-new storage tracks
Modification of tracks and addition of turnout for maintenance facility access
Improved train movements through the yard
Increased vehicle storage
Timeline
Project
Construction Substantial Completion
Project
Orange Line Test Track
Construction Substantial Completion
Summer 2018
Project

Wellington Yard Expansion Tracks 33 to 38

Construction Substantial Completion
Spring 2019
Project
Wellington Maintenance Facility
Construction Substantial Completion
Summer 2020
Project
Wellington Yard Rebuild
Construction Substantial Completion
Spring 2021
Photo Gallery
Related Projects