Mattapan Line Feedback from Public Meetings
Updated on June 17, 2019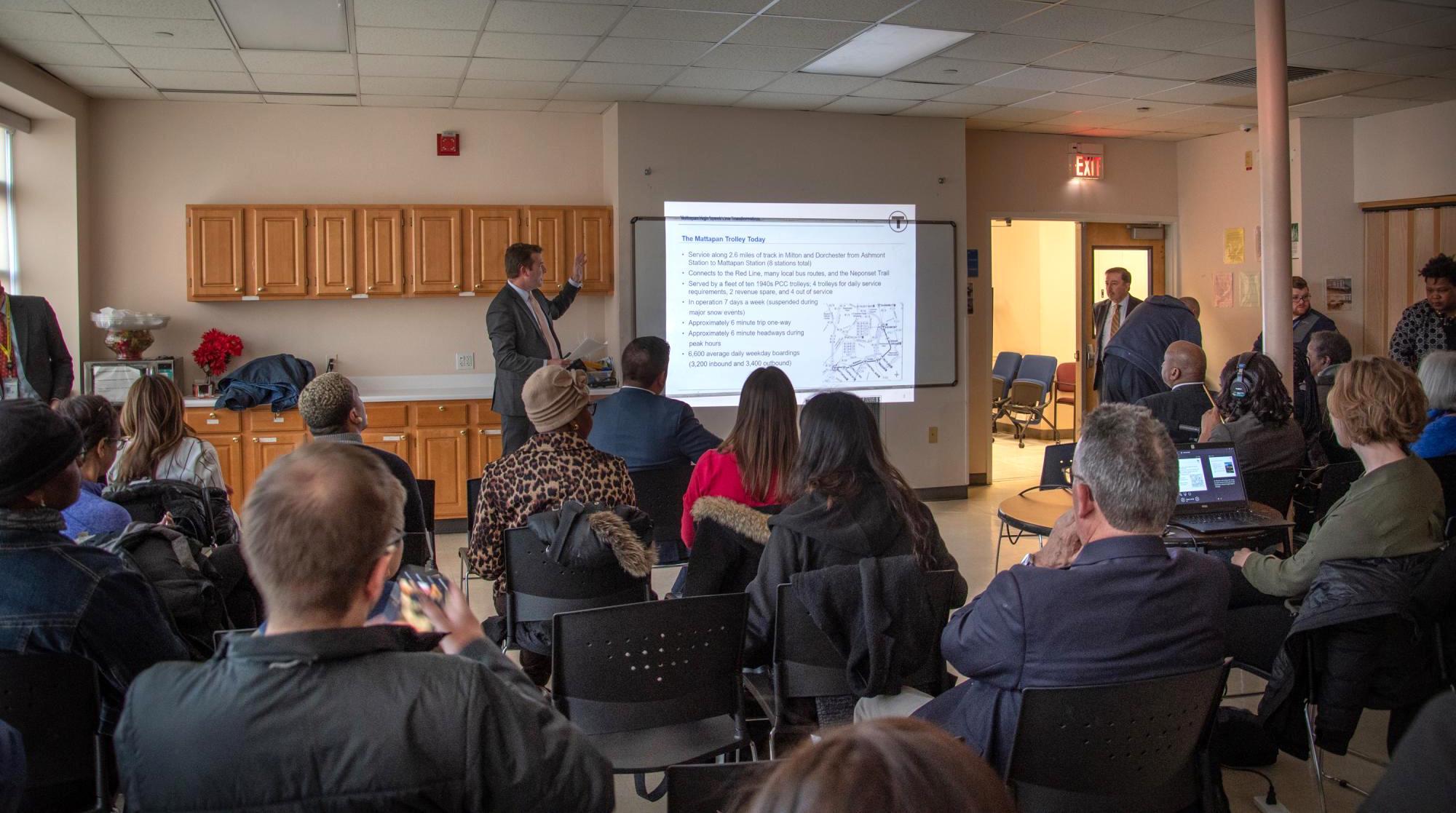 We thank the community for all of your input regarding the upgrade of the Mattapan Line.
As we seek to modernize the fleet of cars and replace station infrastructure, we will continue to ask for your feedback and suggestions so that we ensure the best experience possible for all of our riders.
With this important transformation, we anticipate significant improvements that include better accessibility, improved boarding times, better resiliency of vehicles, and more.
Downloads
Find answers to questions we received at our public meetings in Mattapan, Milton, and Dorchester.