Early Morning Bus Service
Updated on April 27, 2018
About the Project
Timeline: 2018
Status: Complete
Beginning April 1, 2018, some of Boston's busiest bus routes will start service as early as 3:20 AM.
Whether you live in Chelsea or Mattapan, work the early or late shift, or need to get to the Seaport or downtown Boston, these early morning bus routes have been specifically chosen to help you get where you need to go.
The new schedules include:
Early morning service runs 7 days a week. Schedules vary on Saturdays and Sundays.
Early Morning Bus Routes
Start planning your early morning bus trip with our trip planner, or view the entire list of bus routes that start before 6 AM.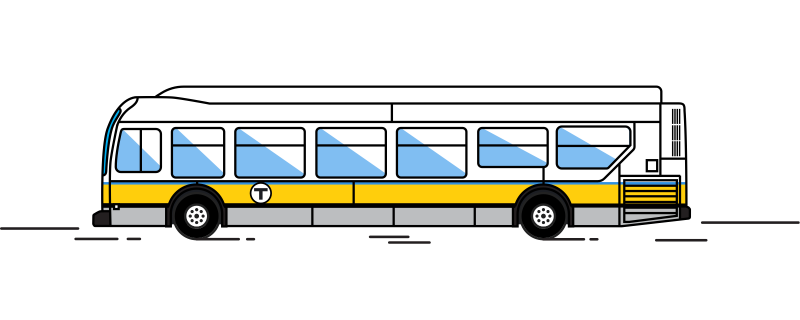 First trip: 3 – 4 AM
First trip: 4 – 5 AM

Routes 1, 10, 15, 16, 17, 21, 22, 23, 26, 31, 32, 34, 34E, 36, 39, 41, 57, 60, 66, 70, 71, 73, 77, 89, 95, 101, 104, 109, 111, 117, 216, 450, 455
First trip: 5 – 6 AM

Routes 7, 8, 9, 11, 14, 19, 24, 27, 29, 30, 33, 35, 37, 38, 40, 42, 43, 44, 45, 47, 50, 51, 55, 62, 64, 65, 67, 69, 70A, 72, 74, 78, 80, 83, 85, 86, 87, 88, 91, 92, 93, 94, 96, 100, 105, 106, 108, 110, 116, 119, 120, 132, 134, 136, 201, 202, 210, 211, 215, 220, 222, 225, 230, 238, 240, 352, 354, 424, 426, 429, 430, 442, 459, 505, 553, 554, CT2, SL1, SL2, SL3, SL4, SL5, SL Waterfront