North Station Underground Walkway
Updated on January 7, 2019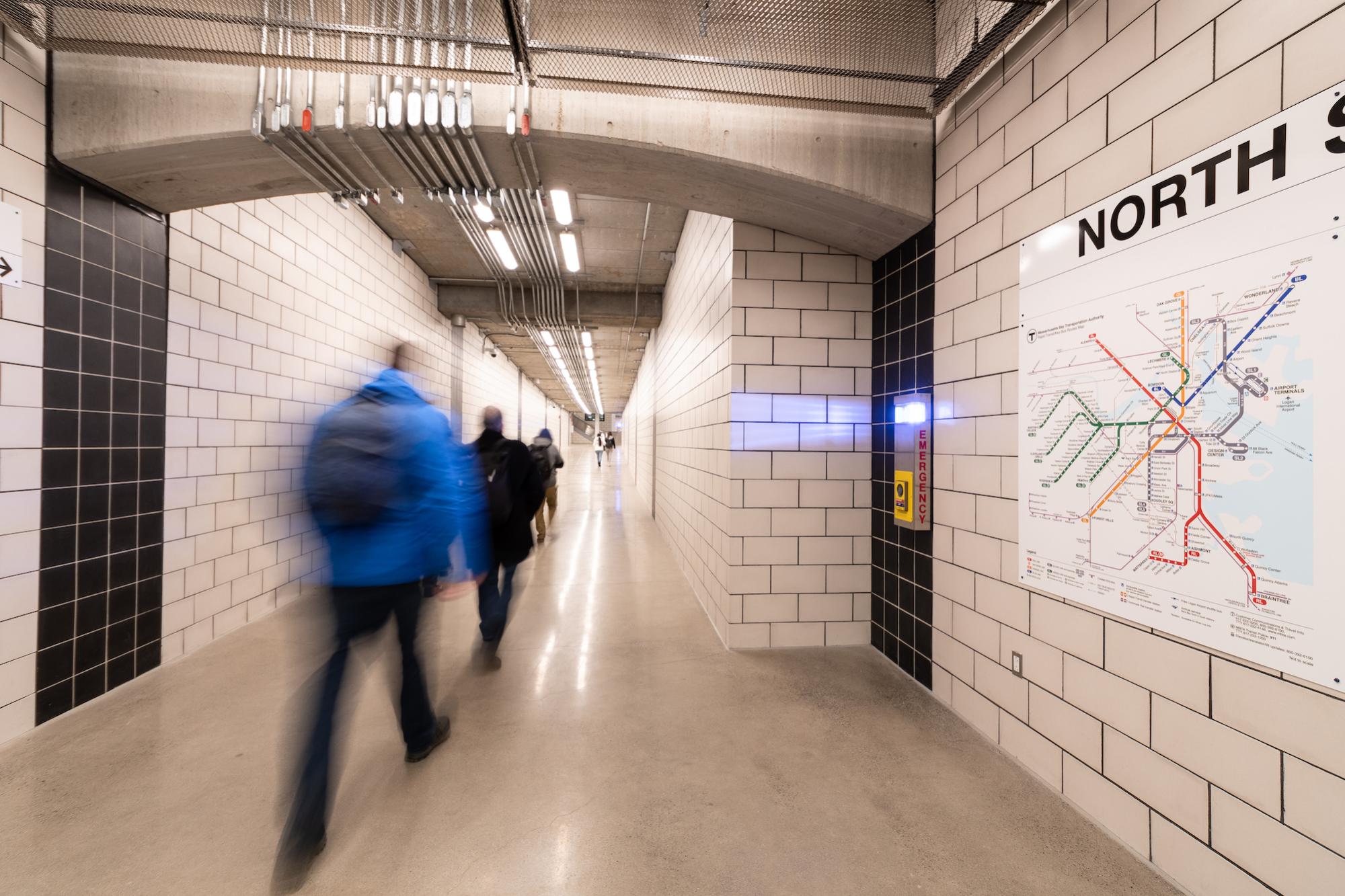 About the Project
Timeline: Now open
Status: Complete
A new underground walkway between the Commuter Rail and subway is now open at North Station.
The tunnel, which travels underneath Causeway Street, connects the lobby of the Commuter Rail station to the Orange and Green Line platforms. Customers no longer need to travel outside to transfer from one mode to the other.
It's accessible to people with disabilities, with elevator and escalator access on either end of the walkway.
Photo Gallery
Related Projects