Mattapan Line Transformation
Updated on June 18, 2019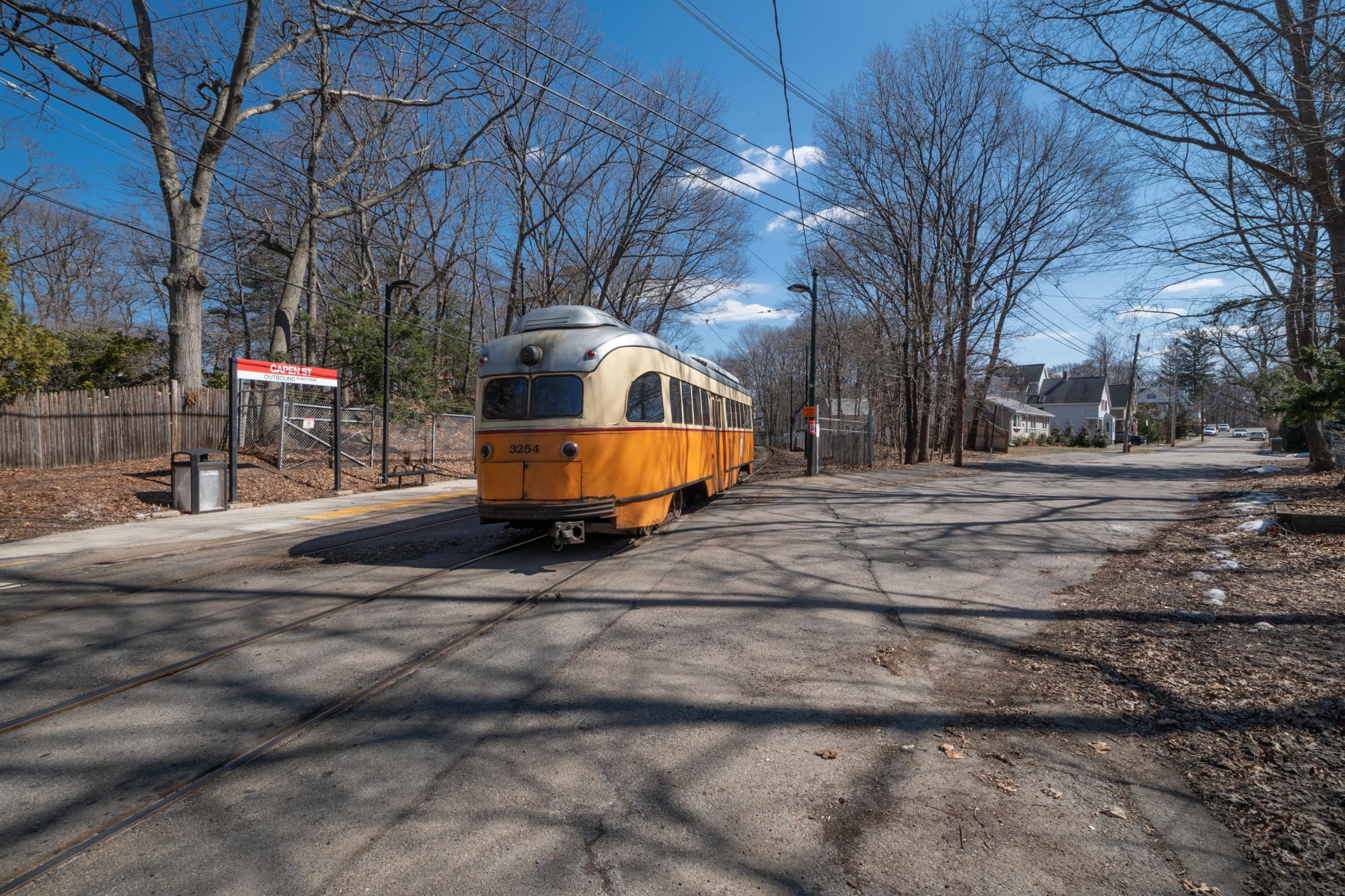 We're making improvements on the Mattapan Line to ensure accessible, reliable, and modern service for Dorchester, Mattapan, and Milton for years to come. 
The Mattapan Line serves 6,600 riders every day, and the historic 1940s trolley fleet runs on 2.6 miles of track between Ashmont, on the Red Line, and Mattapan Station. The route has 8 stations and connects riders to many local bus routes and the Neponset River Trail.
Why We're Doing This Work
At public meetings in Dorchester, Mattapan, and Milton, residents talked to us about the issues that are important to them, including accessibility, safety, and the historical significance of the existing Presidents' Conference Committee (PCC) trolleys. 
Future improvements to the Mattapan Line will incorporate and reflect that feedback, and allow for the continuation of accessible, reliable, and safe service.
In the next 8-10 years, we will make improvements to the existing fleet and infrastructure. Additionally, we are we are considering substantial changes we might make beyond the next decade, including options for a new fleet, and the infrastructure needed to support that fleet.
What You Can Expect During This Work
The transformation project has 3 phases, and Phase 1 has begun.
We're making $7.9 million in fleet improvements, including modern propulsion and braking equipment and car body repairs. These upgrades are expected to extend the service life of the historic fleet of PCC cars by 8-10 years.
We've also studied the existing conditions of the Mattapan Line and its future transportation needs, taking several factors into consideration, including: 
Safety
Accessibility
Infrastructure requirements
Vehicle availability
Power requirements
We'll be making station and infrastructure investments to support future service, independent of the vehicle type that is closen. 
Station improvements:
Accessibility and amenities improvements
Platform/structure repairs and upgrades
Improved access and paths of travel at Valley Road, Milton, and Ashmont
Infrastructure improvements:
Rehabilitation and maintenance of bridges and track
Power system resiliency efforts, such as the renovation of Ashmont traction power substation and construction of new substation
Signal system installation at Central and Capen road crossings
We are considering options for what a new fleet might look like, and the infrastructure needed to support that fleet. 
Potential options are:
Upgrade existing PCC fleet
New, replica PCC fleet
Repurposed Green Line light rail vehicles
New, modern light rail vehicles
Diesel-electric hybrid bus fleet
Battery-electric hybrid bus fleet
This may include vehicle upgrades or procurement, station platform customization, vehicle-specific power upgrades, and maintenance facility construction.
Past Events
For More Information
Photos
Contact Information
For all queries and comments related to the Mattapan Line Transformation, please contact trolley@mbta.com.
Recent Updates