Building A Better T: Third of 4 Weekend Red Line Diversions Starts Tonight
Posted on December 6, 2019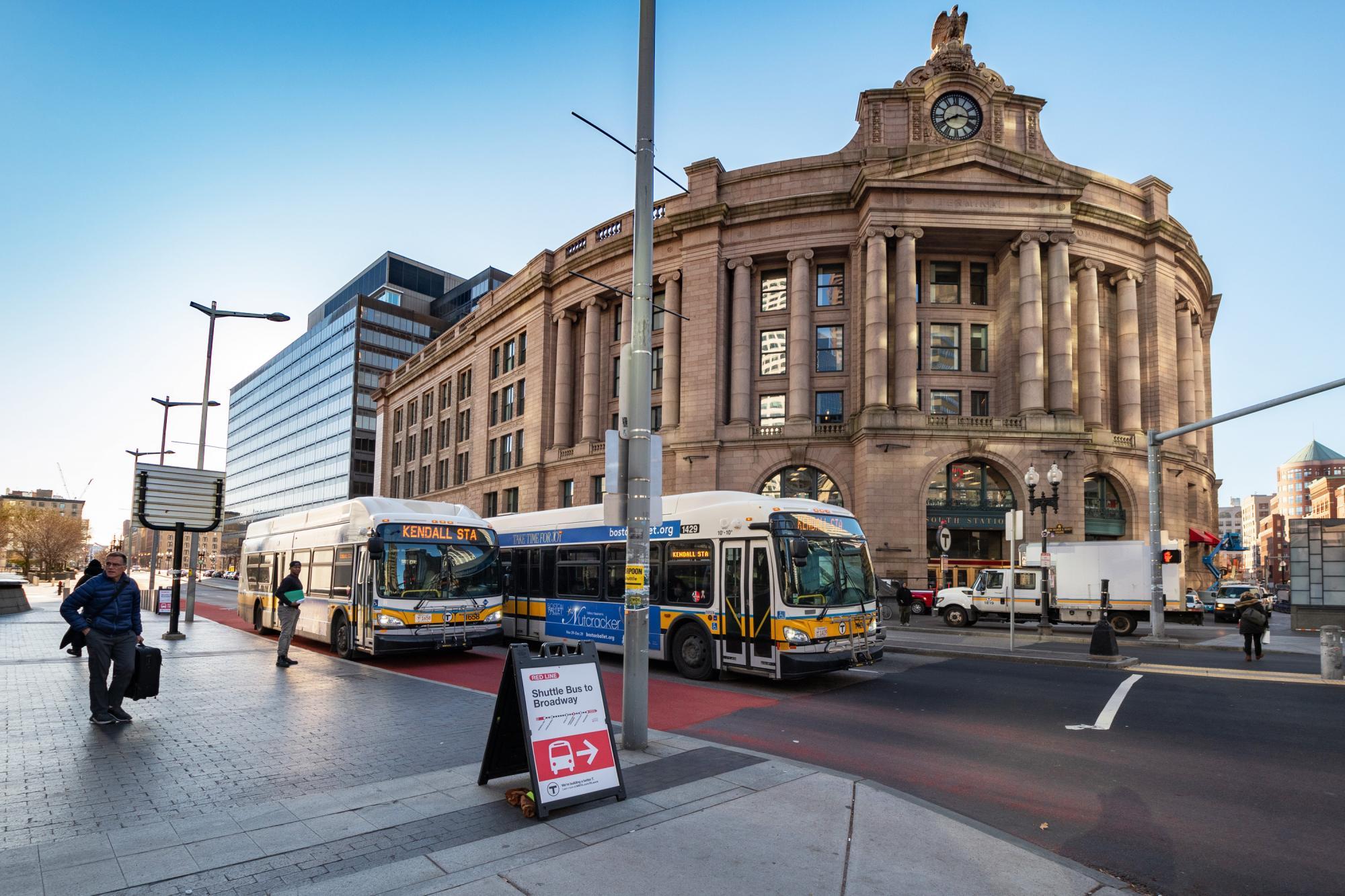 Bus shuttles are being provided between Broadway and Kendall/MIT for 4 weekends beginning at 8:45 PM on Fridays and lasting through the end of service on Sundays.
Work being done as part of the 2019 Capital Acceleration Plan.
---
Today the MBTA reminded customers that weekend Red Line service between Broadway and Kendall/MIT Stations will again be suspended this weekend beginning at 8:45 PM tonight through Sunday as part of the MBTA's 2019 Capital Acceleration Plan. This suspension of Red Line service is the third of 4 weekend Red Line diversions. 
"As we continue to build a better T, I want to thank our customers for their continued patience during these weekend diversions," said MBTA General Manager Steve Poftak. "While we recognize these diversions are disruptive, they provide additional time to accelerate critical investments that will improve the safety and reliability of the MBTA for the long term." 
The MBTA's 2019 Capital Acceleration Plan allows the MBTA to expedite upgrades to core infrastructure and to perform maintenance activities, including cleaning and painting at stations. During the second weekend Red Line closure from November 22 through November 24, crews replaced 440 feet of 30-year-old track at Downtown Crossing Station and refurbished fare gates, elevators, and platforms within Park Street and South Stations.
Accelerated work will continue to take place on the Red Line for 2 more weekends with a continued focus on station improvements and track replacement. These weekend shutdowns allow the MBTA to complete work on the Red Line level at Park Street 4 months earlier than planned and at Downtown Crossing nearly a year earlier than planned.
During the weekend Red Line shutdowns, bus shuttles are provided between Kendall/MIT and Broadway Stations. Due to one-way traffic patterns, shuttle service toward Alewife will not stop at Park Street and shuttle service toward Ashmont/Braintree will not stop at Downtown Crossing (also please note that shuttles toward Alewife will also not stop at Downtown Crossing during the evening hours on Sunday, December 8, due to road closures). Full shuttle bus and alternate travel information can be found at mbta.com/RLwork. 
The upcoming weekends in which Red Line service is suspended between Broadway and Kendall/MIT Stations are:
8:45 PM on December 6 through December 8
8:45 PM on December 13 through December 15
More Details on The Work
The broad limits between Broadway and Kendall/MIT are necessary as these areas are "portal" access points for work crews to load in construction equipment and materials into the underground portions of the Red Line. The broad closure limits also give the MBTA a valuable work window to perform work that would otherwise require additional service shutdowns, including track and power maintenance between stations, including third rail insulators and connections; tunnel debris clean-up, which will reduce the risk of nuisance smoke and fire; detailed inspections and surveys of tunnel infrastructure for future repairs and long-term investments; and station repairs and maintenance to platforms, escalators, elevators, stairs, and fare equipment.
More Information
Media Contact Information
For all queries and comments, please contact:
MassDOT Press Office